Transfixed – Media Art Program
June 18, 2018 @ 7:00 pm
$10 – $12
with VIMAF | Roundhouse Performance Centre
Transfixed is a curatorial collection of films that highlights the strategies utilized by Trans, non-binary, and gender non-conforming artists to mitigate violence. Each artist within the collective examines the fractals of state violence that is perpetuated onto their bodies. The collective's works discuss white supremacy, transphobia, violence against femmes, colonialism internationally, and colonialism on the land we are presently on. Transfixed is intensity, urgency, and power.
Curated by Fallon Simard.
Alli Logout
Dayna Danger
Jack Saddleback
Alec Butler
Thirza Cuthand
Jes Sachse
Joshua Vettivelu
Kim Ninkuru
Monica Forrester
Regular 4-Show Flex Passes ($79) and single tickets on sale April 16 at Brown Paper Tickets: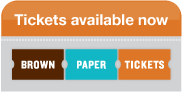 Our licensing requires all attendees at our evening shows to carry membership cards in the Pride in Art Society. Memberships are $5 / $2 (concession) online or at the QAF Box Office at the Roundhouse. Please allow a few extra minutes at your first event to obtain your card.