Camera Obscura (hungry ghosts)
June 21 @ 7:00 pm
$20 – $30
World Premiere with the frank theatre company | Roundhouse Performance Centre
A love story. A ghost story. A ritual for release.
A Vancouver artist attends the opening night of his career retrospective. Unbeknownst to gallery-goers, his past has returned to haunt him. What if what we thought we knew about our lives proved to be less than true? And how can we know the truth if the one creating it keeps it in camera, hidden?
Two beautifully young men, off in radically different directions, become entwined with the untimely death of a stranger, which seals their fate; Camera Obscura (hungry ghosts) is an exciting new contemporary play inspired by Governor General Award winning, multimedia artist, Paul Wong*. His true life and radical work provide a jumping off point for playwright and director Lesley Ewen to contemplate the act of creation as both a way of coping with despair and of telling lies. Mixing truth and fiction she spins out a world of multiple realities that re-views a double tragedy in the hope of absolution and understanding.
Actors Jeff Ho, Julien Galipeau and Braiden Houle bring the story to life with passion, intelligence and a brash sense of humour. The renowned design team, Sammy Chien, Khan Lee, Stefan Smulovitz, James Proudfoot and Hannah Case, have created an elegantly rich, multidimensional environment within which to tell this heartfelt, funny and deeply intense tale of Love and Redemption.
This performance deals with topics of racism, suicide and murder. Please care for yourself as you see fit, including leaving the theatre; you're welcome to return quietly. We will have an Indigenous Elder available if you require support.
*Paul Wong is a Governor General Award winning, Vancouver-based notorious multimedia provocateur. He is a founding member of several important artists' groups including VIVO Media Arts Centre, as well as curator of QueerSUM. His work includes conceptual performances which mesh video, photography, installation, and performance with Chinese-Canadian cultural perspectives.
Written and directed by Lesley Ewen.
Cast
Jeff Ho
Julian Galipeau
Braiden Houle
Khan Lee | Set Designer
Sammy Chien | Video Designer
James Proudfoot | Lighting Designer
Stefan Smulovitz | Sound Designer
Hannah Case | Costume Designer
Fay Nass | Dramaturg
Jennifer Swan | Stage Manager
Heather Barr | Assistant Stage Manager
Jeff Harrison Technical Director
Kanon Hewitt: Assistant to projection designer/operator
Community partner: Full Circle – First Nations Performance Society
*Join us following the performance on June 21st for a talk back with Lesley Ewen and the actors
Regular 4-Show Flex Passes ($79) and single tickets on sale April 16:
– TICKETS $30 General Admission | $20 Concession
– June 19 PREVIEW NIGHT $25 General Admission | $15 Concession
– June 23 matinee PAY WHAT YOU CAN DAY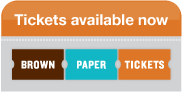 Entry to all QAF events requires membership to the Pride in Art Society. Memberships are available for $2 online or $5 / $2 concession at the door. Please allow a few extra minutes at your first event to obtain your new card.
Our licensing requires all attendees at our evening shows to carry membership cards in the Pride in Art Society. Memberships are $5 / $2 (concession) online or at the QAF Box Office at the Roundhouse. Please allow a few extra minutes at your first event to obtain your card.